BLADE W
Sale

• Save
Final sale
Women Skis
THE BLADE W
Notice: this is a final sale. No returns or refunds.
This is the Blade W Skis by Line. Size is 153.
ALL MOUNTAIN PERFORMANCE FOR WOMEN WHO RIP
Due to the unique shape and longer effective edge, the Blade skis about 5cm longer than the numbers read. When choosing your size, we recommend sizing down from what you would typically ski!!
2-YEAR WARRANTY 
DETAILS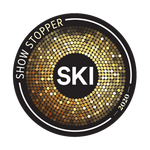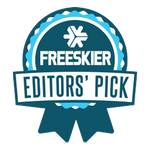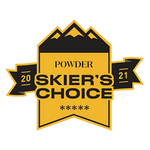 Developed in collaboration with the side of your brain that craves a feeling it hasn't even experienced yet, the LINE Blade W is just like its counterpart, the Blade, but it features a slightly narrower waist width at 92mm. Quick edge to edge turning capabilities paired with a tight turning radius make the Blade W the ultimate women's all-mountain ski. Rip up the groomers all morning long, and plow through the crud in the afternoon with the help of the large shovel, the Blade W will tackle any terrain you throw at it. No matter what you're skiing, you'll be smiling all day long while ripping on the Blade W.
DIMENSIONS (TIP-WAIST-TAIL) MM
140-92-114
PROFILE (TIP-WAIST-TAIL) MM
3-5-1
SIDECUT RADIUS AVG (M)
Tight
STANCE BACK FROM CENTER (MM)
-36.3
EDGE DIMENSIONS (MM)
2.1 x 2
SKI CONSTRUCTION
Sidewall
EXTRA TECH &/OR GEOMETRY
Gas Pedal Metal
BASE & DIMENSIONS
Fatty Base™ Sintered 1.7 mm
TECHNOLOGY
5CUT™ MULTI-RADIUS SIDECUT: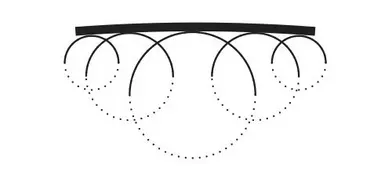 FIVE different radiuses are blended into the ski's sidecut. The result? A wide variety of turn shapes and an intuitive feel.
DIRECTIONAL FLEX: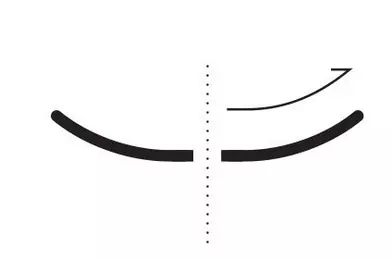 The softer tip floats & initiates turns easily while the stiffer tail provides power, stability & high speed control.
EARLY RISE: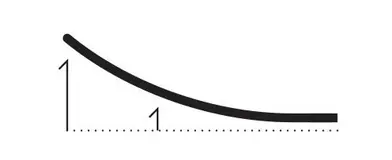 The tip and tail lift away from the snow to bring the contact points closer to the center of the ski. This increases a ski's lift in deep snow and allows it to engage more quickly on hardpack when rolled over on edge. 
THIN TIP™: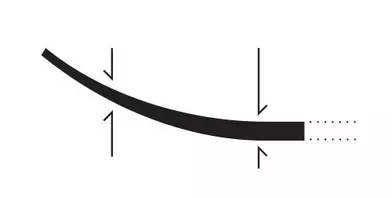 A thin core & sidewall in the tips are 100 grams lighter per pair for reduced swing weight & tip bounce.
GAS PEDAL METAL:

Titanal focused across the ski width provides increased edge grip and torsional stability while maintaining a lively feel along the length of the ski. Two independent tip and tail Titanal pieces add extra power and energy. 
FATTY BASE & EDGE™: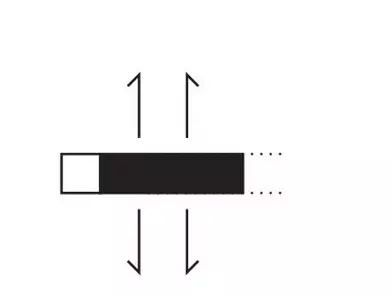 30% thicker base & edge, 2mm wide x 2.5mm high steel edges and 1.7mm thick base dramatically increase durability and tuning life the skis.
SIZE CHART
| Skier Weight | | Skier Height | | Suggested Ski Length | |
| --- | --- | --- | --- | --- | --- |
| lbs | kg | ft/in | CM | Expert | Intermediate |
| 30+ | 14+ | 3'6"+ | 107+ | 100+ | 90+ |
| 40+ | 18+ | 3'9"+ | 114+ | 108+ | 98+ |
| 50+ | 23+ | 4'0"+ | 122+ | 116+ | 106+ |
| 60+ | 27+ | 4'3"+ | 130+ | 124+ | 114+ |
| 70+ | 32+ | 4'6"+ | 137+ | 132+ | 122+ |
| 85+ | 39+ | 4'9"+ | 145+ | 140+ | 130+ |
| 100+ | 45+ | 5'0"+ | 152+ | 148+ | 138+ |
| 115+ | 52+ | 5'3"+ | 160+ | 156+ | 146+ |
| 130+ | 59+ | 5'6"+ | 168+ | 164+ | 154+ |
| 145+ | 66+ | 5'9"+ | 175+ | 172+ | 162+ |
| 160+ | 73+ | 6'0"+ | 183+ | 180+ | 170+ |