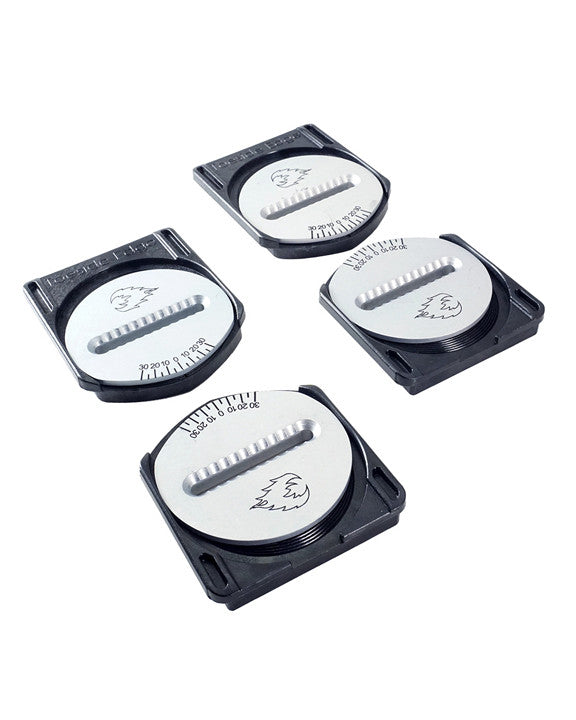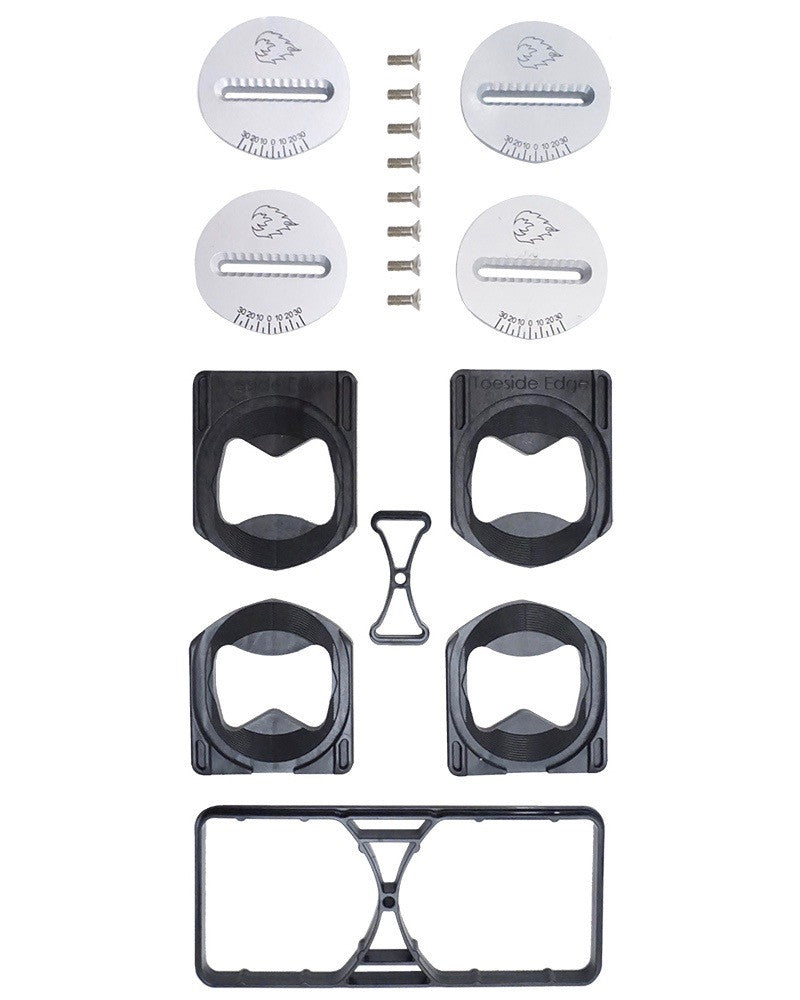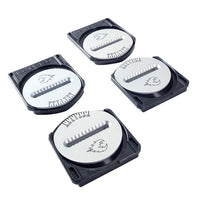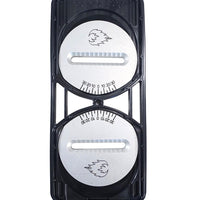 Pucks & Connectors
This item is sold exclusively online and is processed on weekdays only. If you choose to Pickup in-store, please wait to receive your Order Ready email confirmation before visiting.
THE SPARK PUCKS This is the Spark Pucks by Spark R&D.

 Finally, a breakthrough in puck design. Near infinite adjustability is now available for standard splitboard insert patterns! The unique, patent-pending design gives the Spark Pucks channel-like adjustability for regular splitboards.
Oversize aluminum center disc overlaps binding channels for maximum strength and rigidity.

Bindings slide on soft, nylon material for effortless installation.

+/- quarter inch (6.5mm) of toe/heel adjustment allows for perfect centering. An industry first!

+/- 30 degree angle adjustments; infinite stance width and setback adjustments.

Works with all Tesla and Tesla T1, as well as Blaze & Burner bindings. Not compatible with channel boards made by Burton, Voile and K2. Also not compatible with K2 Kwicker bindings.