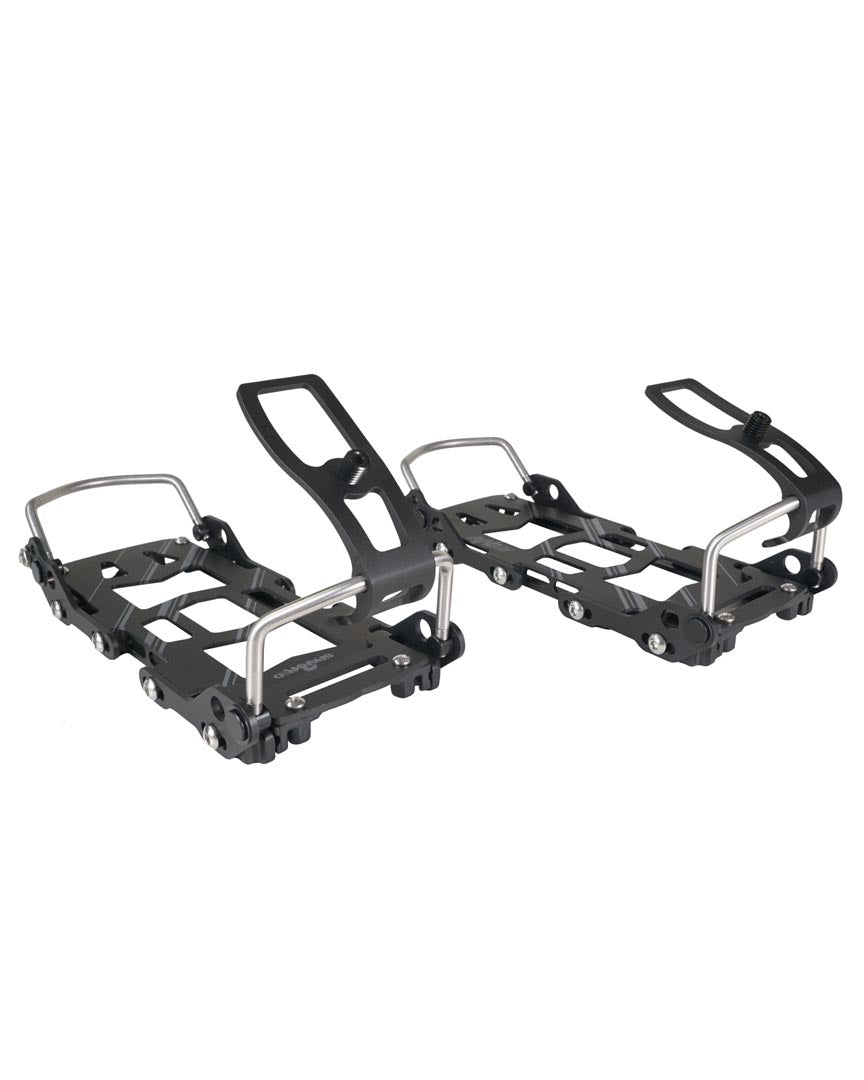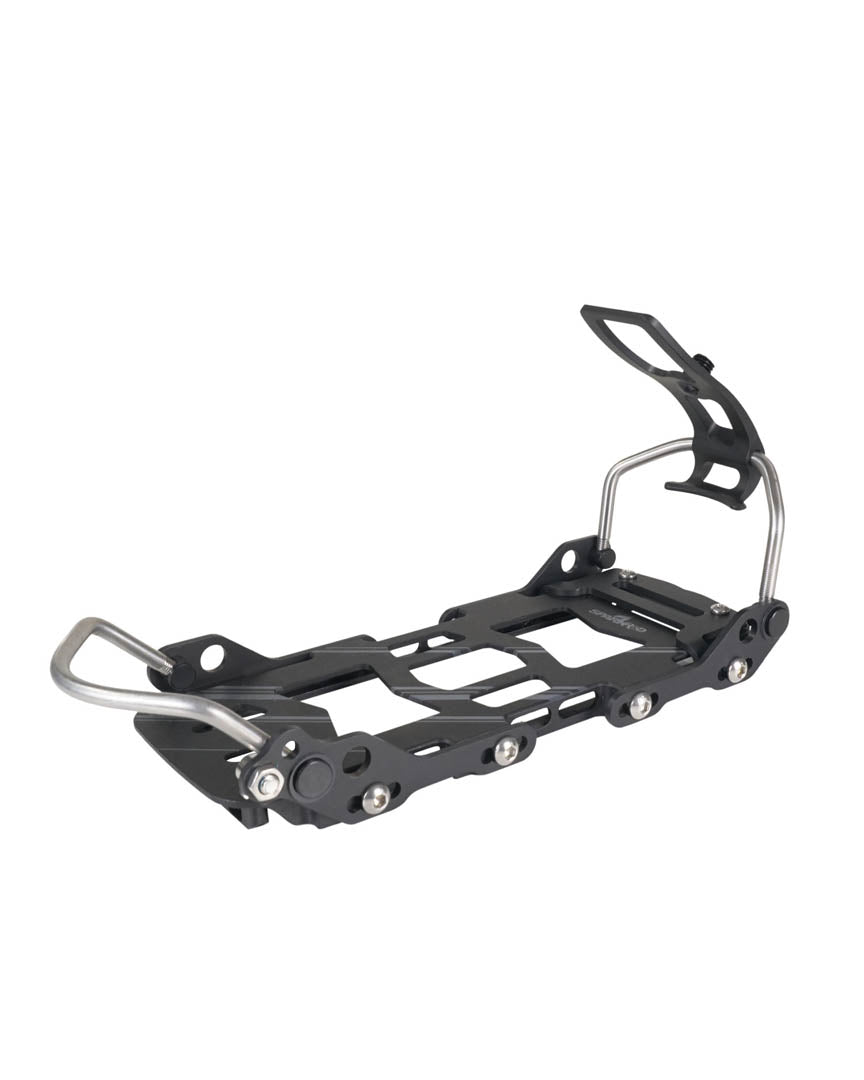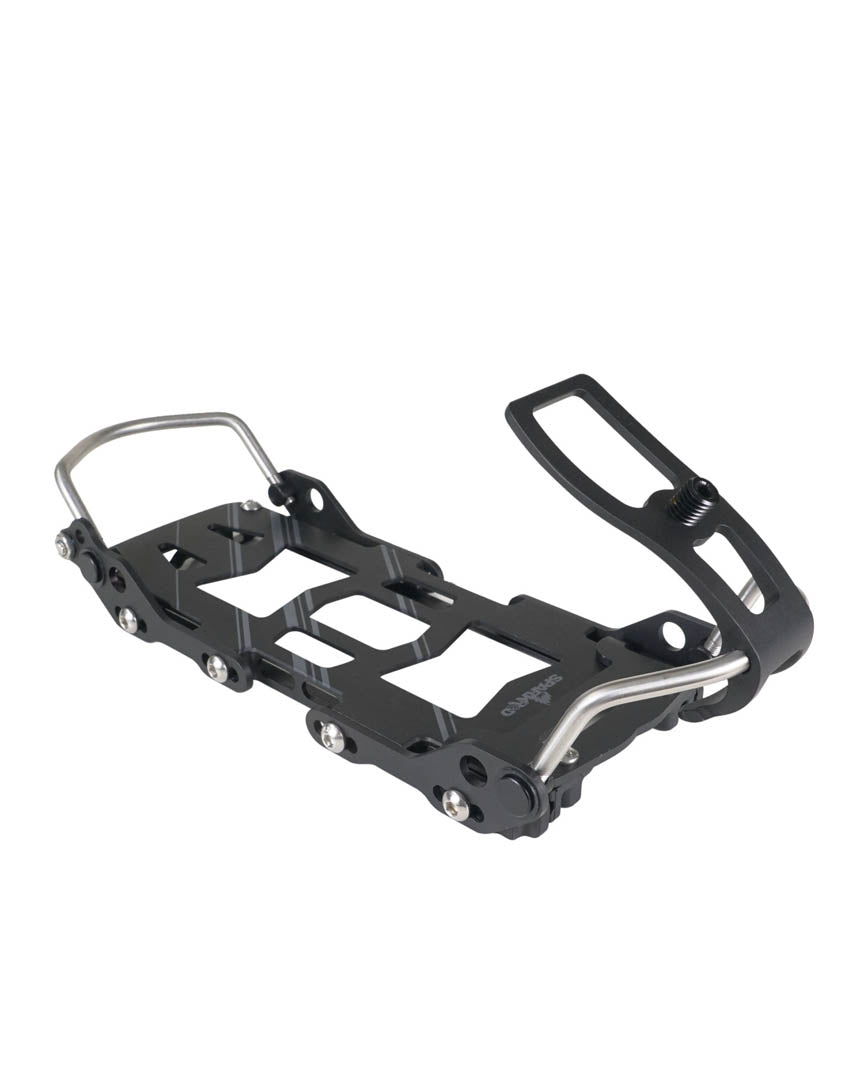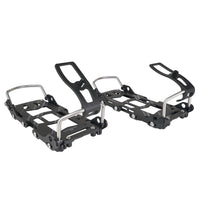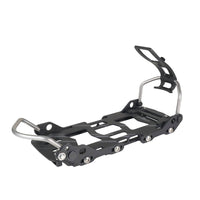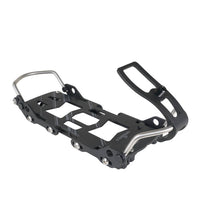 Split Hardboot Binding
THE DYNO DH This is the Dyno Dh Snowboard Bindings by Spark R&D.

The Dyno DH, our treasured hardboot specific splitboard binding, has been re-vamped this season to dial in all the features for an even better fit and feel. All parts are now designed and manufactured by us from start to finish for the all-around precision that you can only get from a Spark made product.
Dyno DH bindings are for riding only. Carry them in your pack on the way up, while using your tech toes for touring. Then slide the Dynos on your pucks and lock into place with the snap ramps for the ride down. Fits boots with 255 - 340mm sole length.
Weight: 0.90 lb/ea (409g) – 1.80 lb/pr (818g)
Toe Clips: Updated toe clip fits low profile AT boots better than ever. A slimmer design saves weight while maintaining backcountry dependability.
Set Screw: The updated set screw has a 4mm hex drive, found on our Spark Tool.
Uber Strength: Indestructible, stainless steel bails and anodized aluminum toe clips. The heel end of the baseplate has been reinforced to avoid bending with heavy use.
Snap Ramps: Tesla System Snap Ramps for speedy, pinless transition.
Spark Tech Toes: A Spark original tech toe designed for the split-hardbooter. With its integrated splitboard touring bracket hole pattern, this tech toe doesn't need a toe adapter, saving weight, unnecessary parts, and expense. It also has built-in claw mounts for the D Rex crampon. The Spark Tech Toe is intended for splitboard touring only.

Hardboot Dual Height Wires: Now made in-house by Spark R&D. 55mm and 75mm wires offer comfortable angles for any skin track. Comes with a heel adapter that screws right into your splitboard inserts, and places your dual height wires right where they need to be, hitting the perfect spot on the heel of your hardboot.
D Rex Crampons: Designed for our hardcore hardbooters, these crampons slide into tech toe claw mounts. Install and remove on the fly for utmost confidence in dicey conditions.

Dynafit Adapters: These adapters allow you drill-free use of Dynafit Speed Radical, Speed Turn, or Low Tech Race toe pieces by utilizing the existing inserts in your splitboard. Couple with our Hardboot Dual Height Wires to be ready to tour.
COMPATIBILITY
Spark & Voile puck compatible (Spark Canted Pucks recommended)
Also compatible with Spark Solid Board Pucks and Canted Solid Board Pucks.