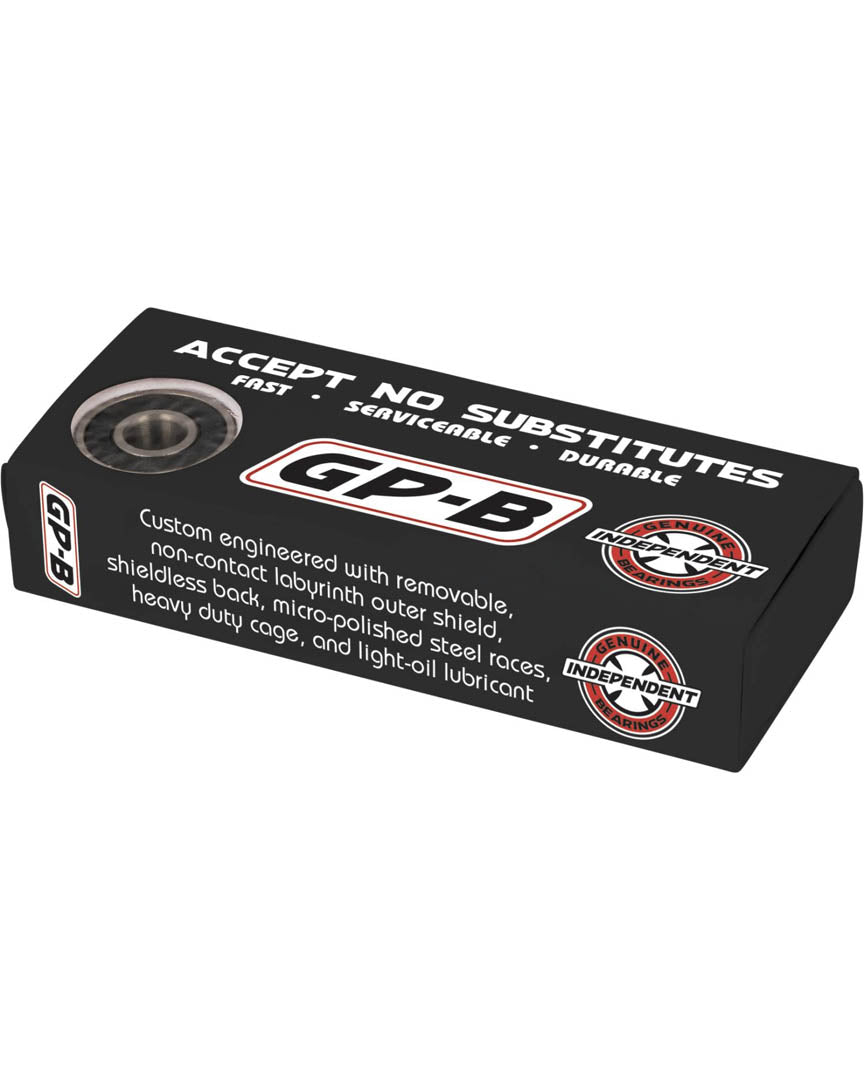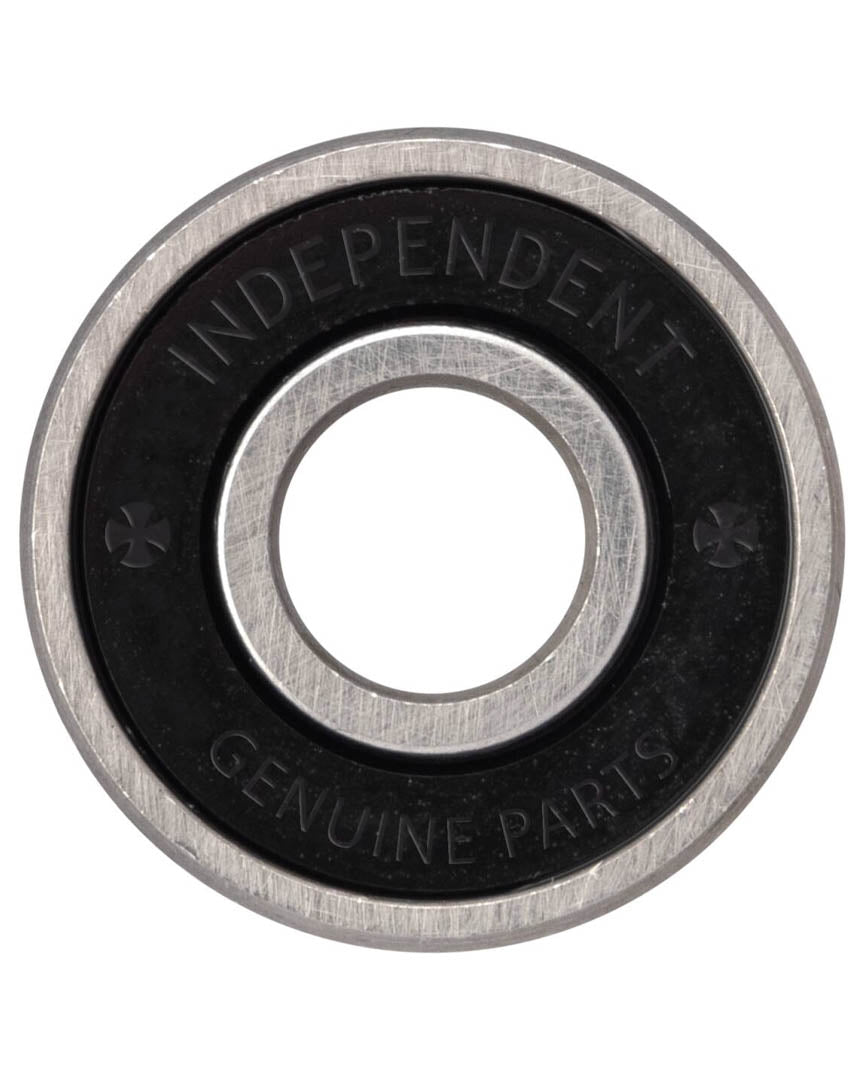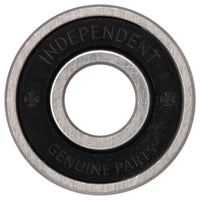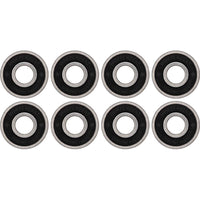 Bearings
THE GP-B This is the Gp-B Bearings by Independent.


Bearing Gp-B Abec 7 by INDEPENDENT.
Get go-fast power from one of the skateboarding industry titans with a set of Independent GP-B ABEC7 Bearings
Built for purebred speed and with resistance to dirty and mildly wet conditions, you will easily find your new favourite in these highly affordable bearings from The Independent Truck Company.
Tech Features:
Oiled up with a speed-focused oil from Shell that also has dirt and water-shedding capabilities
With micro-polished steel bearing races, the surface contact inside the bearings will keep things smooth
These are the ABEC7 rated version with 8 bearings with a removable steel shield one side and none on the other for ease of cleaning