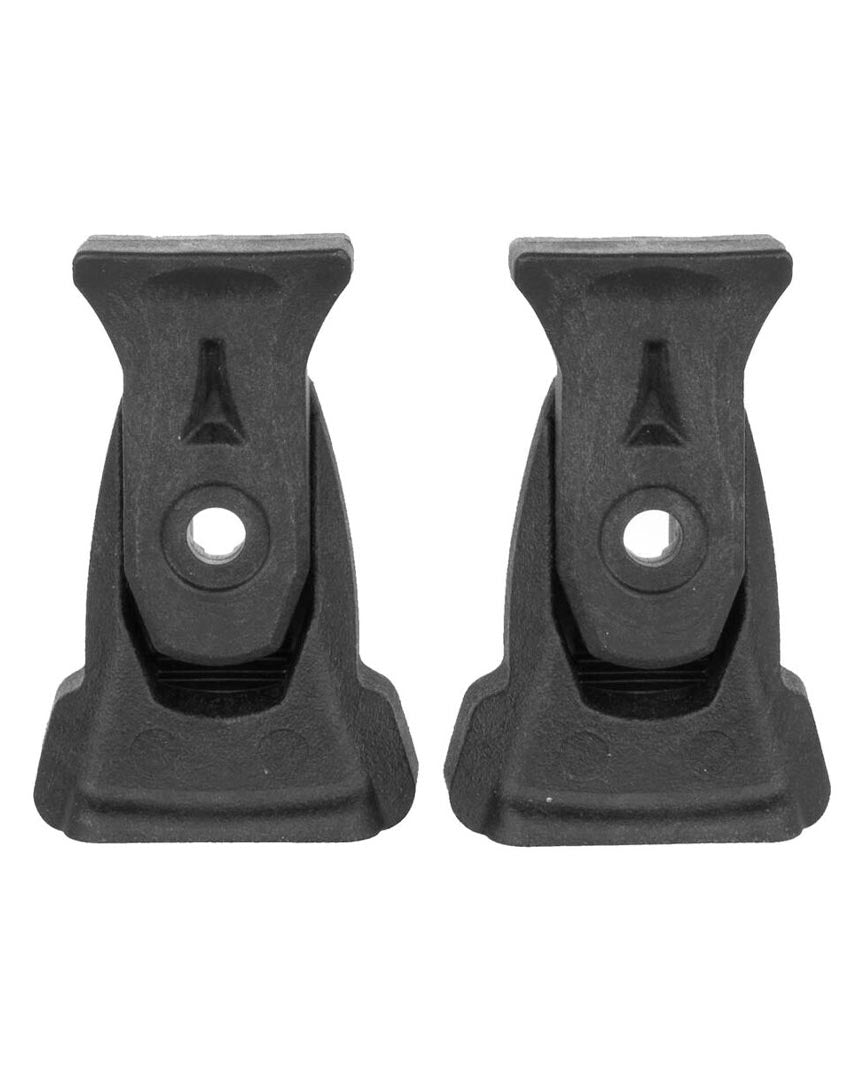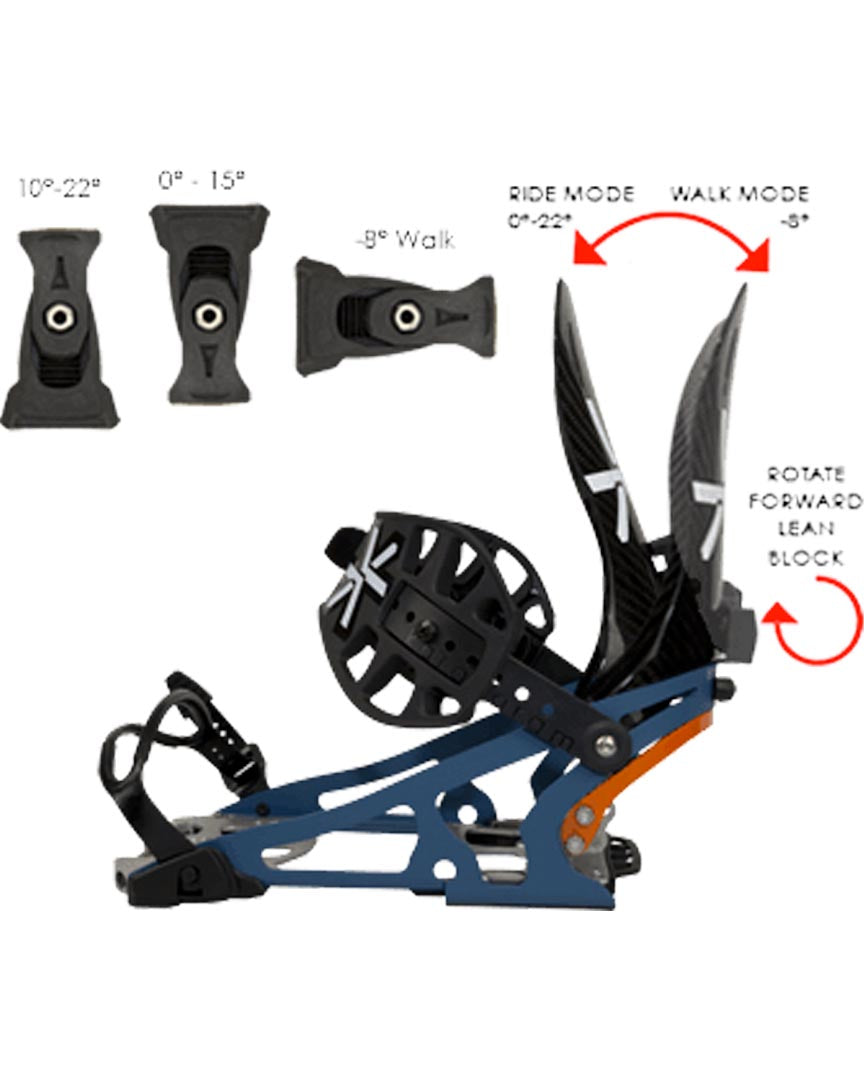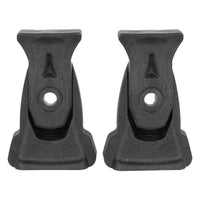 DUAL RIDE-STRIDE FORWARD LEAN
Sale

• Save

Splitboard Binding Part
This item is sold exclusively online and is processed on weekdays only. If you choose to Pickup in-store, please wait to receive your Order Ready email confirmation before visiting.
THE DUAL RIDE-STRIDE FORWARD LEAN This is the Dual Ride-Stride Forward Splitboard Binding Part by Karakoram.


Saving energy in the backcountry can be the difference between going for a second lap, going for a longer tour, or going home because you're wiped out. All Karakoram splitboard bindings come standard with patent pending Ride-Stride forward lean with a Walk Mode and a Ride Mode, to help you save energy whether touring or riding. Walk Mode has a -8° forward lean setting to help you stride further with every step because the highback isn't pushing against your calf. The Ride Mode allows you to preset your forward lean between 0° and 22°, in 2° increments, to give you better leverage on your heelside turn and make your ride down more powerful and enjoyable. With Ride-Stride technology you don't have to fiddle with small parts while your hands are cold to adjust your forward lean, just simply rotate the forward lean adjuster 90° between Walk Mode and your preset Ride Mode- set and forget. Ride-Stride is the fastest and easiest forward lean adjustment available.
Set of 2.