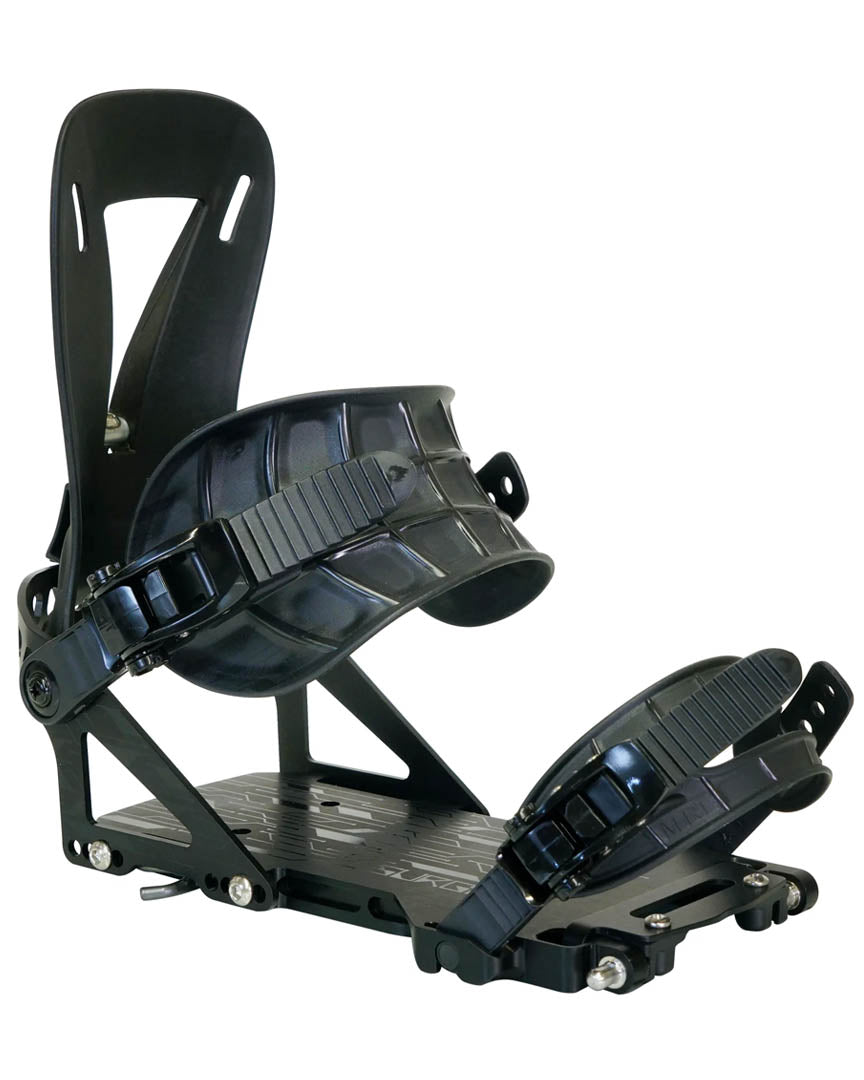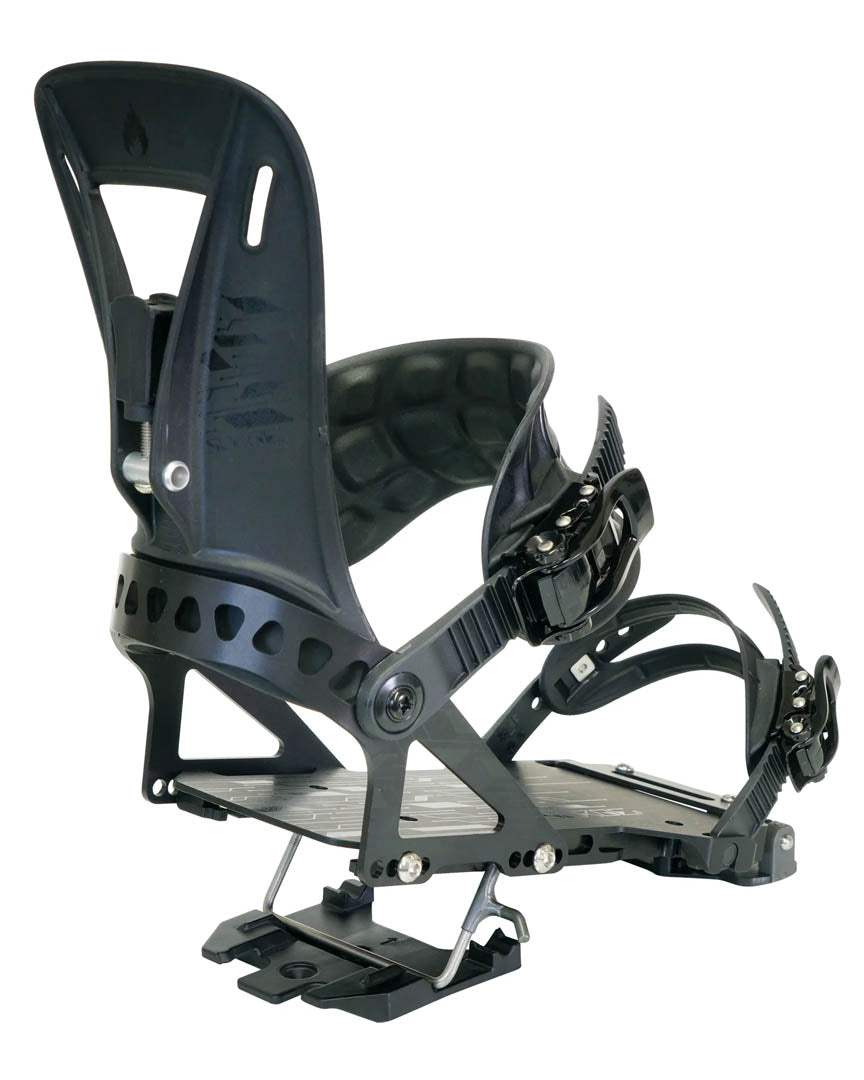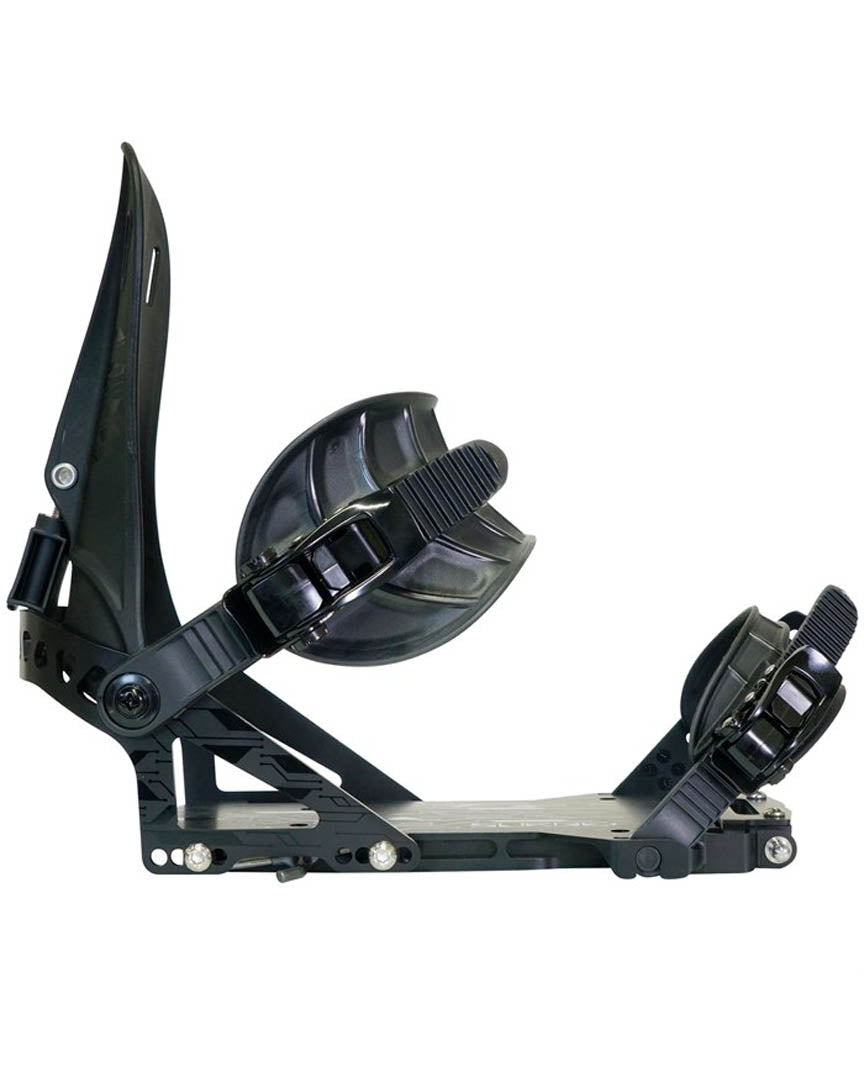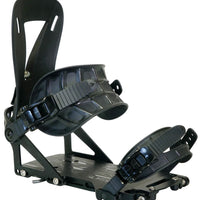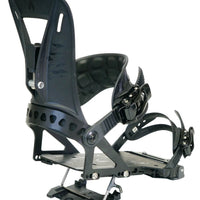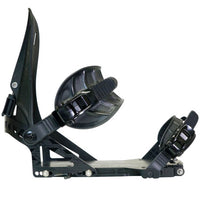 SURGE ST- BLACK
Sale

• Save

Unisex Snowboard Bindings
THE SURGE ST This is the Surge St Splitboard Bindings by Spark R&D. Color is Black.
The Surge ST is trusted by professional big line riders and mountain town legends alike. It's a powerful binding with a more robust ankle strap and stiff highback, perfect for big days and big lines. The new ST Touring Bracket and ST Whammy Bars make this binding even more efficient while touring to the steeps.
Features
Stiff and Powerful
CNC machined baseplates remain solid for max stiffness and durability. All of the baseplate side windows have been partially filled to increase durability and strength.
Features a stiffer version of our NEW Asym Rip 'N' Flip Highback for riders who prefer maximum response.
Pillow Line Straps are lightweight, durable, comfortable, waterproof, one-piece molded construction, and made 100% in-house. Surge ST ankle straps are wide and asymmetrical around the boot for incredible all-around support. Toe straps are designed to be used as a toe cap, but also fit nicely as a traditional strap across the top of the boot.
The ST Whammy Bar climbing wire is built right into the baseplate. Overmolded plastic where the bar contacts the baseplate allows for super-smooth climbing wire deployment and transitions.
NEW ST Touring Brackets incorporate the best features of aluminum and thermoplastics. We overmold our custom plastic blend over and through the holes in the aluminum base, forming bushings that last four times longer than their previous brass version.
Ladders and adjusters are produced in-house with unique thermoplastics that maintain flex over a wide temperature range.
Incorporates Burton's time-tested bomber buckles.